Visit & Shop
Visit
We aim to foster enjoyment and appreciation of original, handmade prints. Our roster of contemporary artists make prints step by step, color by color, using traditional printmaking processes that do not employ digital (or photographic) production methods.

Visit us at our gallery located at 11 Roxbury Street, just off Central Square in Keene, NH.
Normally open Fridays and Saturdays 10 - 5, during the months of Sept. and Oct. 2021, due to construction on Roxbury St., we are open only on Saturdays.
For answers to questions please use: matt@mbrownfa.com.
Stop by, we'd love to see you!
Shop
Our post-Covid strategy is twofold:
our easy-to-navigate website showcases our entire inventory which is available via online purchasing
our gallery celebrates in-person interaction among artists and art appreciators and a "real" experience of art
Framing
We sell prints both framed and unframed (print only or matted). Our natural wood framing options are cherry, walnut, and cambia. We use reflection-free glass (either museum glass or UV-70 glass by True-Vue).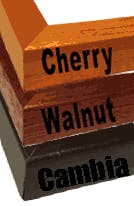 Shipping
We ship from both our Keene and Lyme locations, USPS or UPS. Most shipping for any quantity of prints is:
$29 east of the Mississippi
$59 west of the Mississippi