Visit & Shop
Visit
Our roster includes artists who make prints step-by-step, color-by-color, using traditional printmaking processes. This web-site is a good way to share this work and imagery, but it doesn't replace the impact of seeing the actual prints: the real colors, the real paper, in real light.
Email questions about visiting to tnlg23@gmail.com, or call Matt at 603-306-6547.
Online
We are working out an online shopping portal using shopify. The portal is enabled, currently working, and experiencing frequent updates and improvements.
Shop
We are working on an online shopping portal using shopify. The portal is enabled and currently under construction.
this easy-to-navigate website showcases our entire inventory which is available via online purchasing, though we don't have a direct online sales portal implemented, an inquiry generates an e-mail and once purchasing are worked out (framing and shipping details) we send a square invoice you can pay using a credit card
our gallery celebrates in-person interaction among artists and art appreciators and a "real" experience of art
Framing
We sell prints three ways: as just the print, in an acid-free matts, or framed in natural wood frames of cherry, walnut, or cambia. We use reflection-free glass (UV-70 glass by True-Vue), which is very nice glass.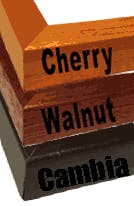 Shipping
We ship by UPS and USPS. Most shipping charges, for any quantity of prints, are:
$29 east of the Mississippi
$59 west of the Mississippi