"The Quiet Hour," linocut by TNLG printmaker Sherrie York
In Northern New England during August, our fields and forests brim. Our tomatoes are lush with taut, bright red skins, and our flowerpots overflow.
Early in the month, the days are long and hazily humid. But soon cooler nights bring misty mornings, the tempo of harvesting hastens, and the afternoon sun slips away more like one making an early exit, surreptitiously.
A year and a half into the Covid-19 pandemic, this August feels like any other August, with the renewed freedom of getting out and about. At the same time it feels unnatural, like putting shoes on summer feet.
As are all of us, I am adjusting to new norms. The loss of my business in the early months of the pandemic nows feels a blip on my radar screen compared to the loss of my dog, my steadfast companion of fourteen and a half years, my furry friend with her soulful gaze, my Jazzy.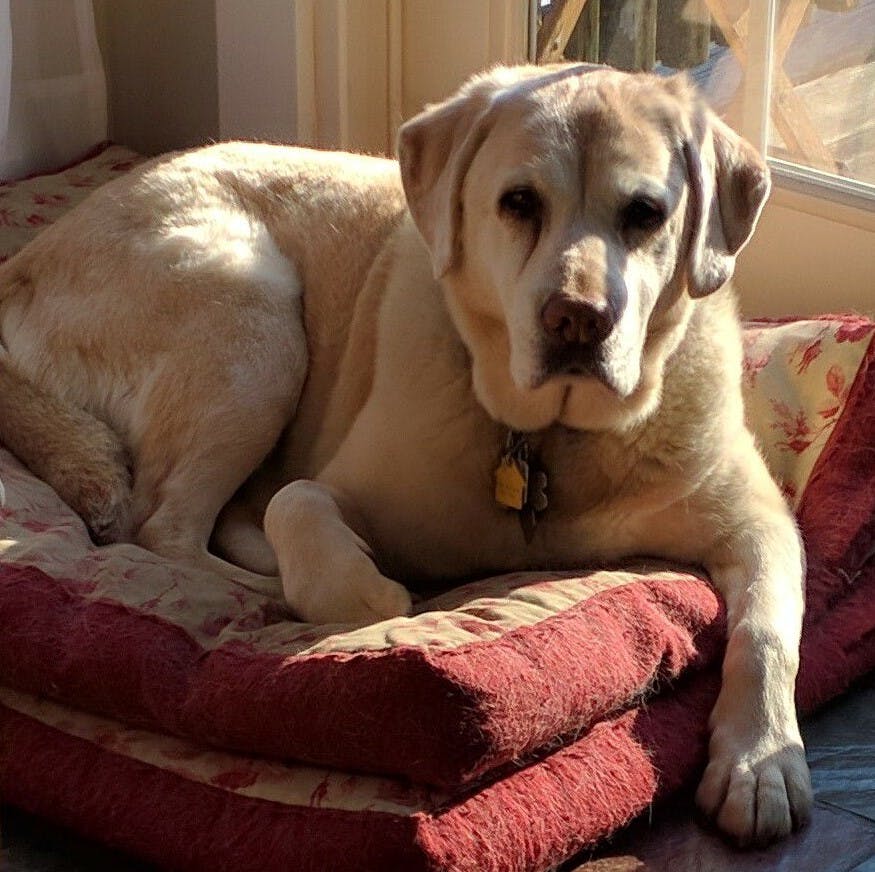 Jasmine Fisher (aka Jazzy) 6/1/2006 - 2/11/2021
She was by my side as my life unpredictably pitched, time and again during those years that we shared, and now she is not. Some days my sorrow is bottomless. Other days I sense my honey girl by my side, a feeling perhaps of sheer wistfulness that nonetheless yields solace.
For me, August has always felt like the end of a season and the beginning of something new. Maybe that's because starting a new school year has been my norm for so many cycles, or maybe it's because I turn the page of another year lived. As summer begins to fade and autumn encroaches, I feel both weather-beaten and strong, both uncertain about the future and capably calm.
What I have lost and learned opens a path for me to navigate with confidence and care.
Taryn Fisher, 08.01.2021